This is our home office, away from home. We're a very international crowd of friendly, like-minded programmers and tech entrepreneurs.
We have fun together, but also want to get our work done. We like to help each other because we work on related topics. The more experienced techies guide the more junior ones. Entrepreneurs help each other with intros, ideas and inspiration. It's a stable environment with a tight-knit group of people, that anyone who fits can invite themself into. And sometimes we drink a bit too much ;)
Run by a nerdy group of friends.
We were originally a group of friends sitting in different buildings across the city (most notably the former Volkskrant and Duintjer buildings), and we all were either developers, or working on a tech startup. We dreamt about sharing our very own building, so we could create our perfect work environment, together with each other. We initially moved into a traditional office suite in a building on the Singel, that was named after the Geelvinck family. But as we outgrew that building within a few months, we found out that Herengracht 504 was sitting empty. Coincidentally, the building on the Herengracht was originally built by the same Geelvinck family, sometime in the seventeenth century. Later, the building became the home of Insinger de Beaufort, a private family bank, and eventually it became our home.
Friendly, ambitious tech startups.
Some of our current companies: Spaaza, AppSignal, TweetBeam, Ben Banner, Sellscope, Kamp Admin, 5miles, DuoDisco, Reislogger, Mijn Verlanglijst, Hack Your Future, BeMyApp, Bitcrust, Staying, Codecov, Managify, Some of our alumni: Bottlenose, Qardio, Crobox, Minder.nl, Roos, Check My Thesis, Bomberbot, Poules, Travis CI, Blinktrade, Salonized, and more.
Everything's included.
Awesome location in the center of Amsterdam. Herengracht 504, in the Golden Bend and near the Vijzelstraat. Sunny, south-facing garden perfect for meetings, lunches and BBQs. Fully fitted so you can just bring your laptop and your monitors. Includes desk, chair, lockable cabinet, meeting rooms, kitchen, cleaning, etc. Your own, large desk(s), so there's no need to hunt for a desk every day. You'll get your own desk, chair and lockable cabinet. And of course you can leave your (multi) monitor setup safely behind when you do go home. Our desks are big enough to fit 3 big screens, each. Great coffee by Lot Sixty One Coffee Roasters. Super reliable, super fast internet: 1 gigabit (up/down) fiber internet (proof), with a fallback coax connection. CAT-6 cabling. Awesome WiFi everywhere; including in the garden.
Pricing & terms.
We run the building as a non-profit hobby (arguably one that's gotten a bit out of hand), but you'll still have to pay our landlord something :) The rent is €250/desk/month + VAT. But that's 100% all-in; so it already includes things like coffee, and meeting room usage. The notice is 2 months and there's a 1-month security deposit.
Did we say handsome?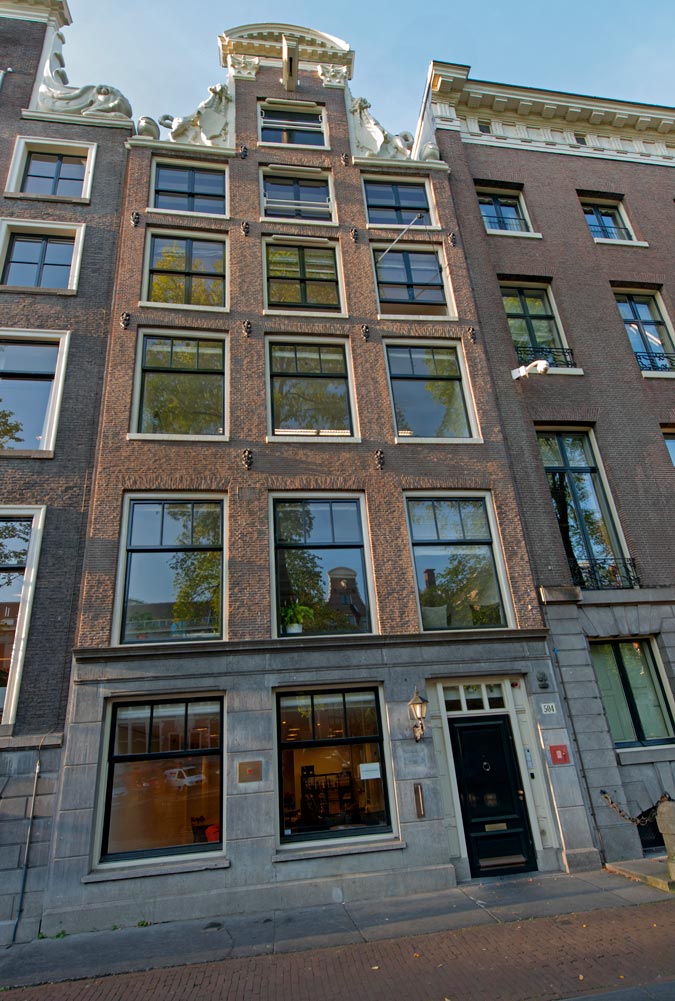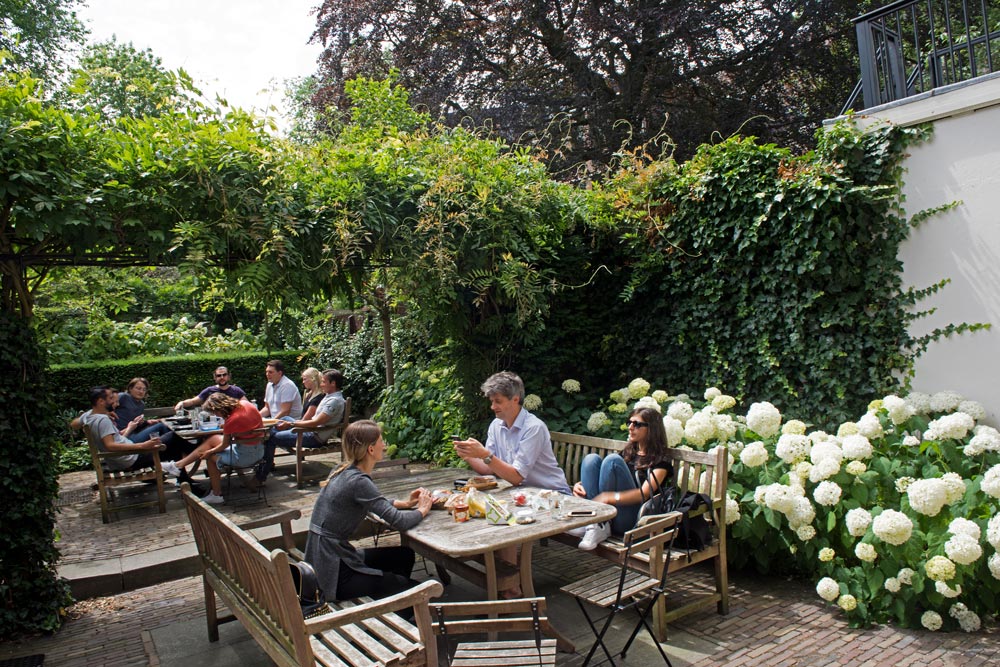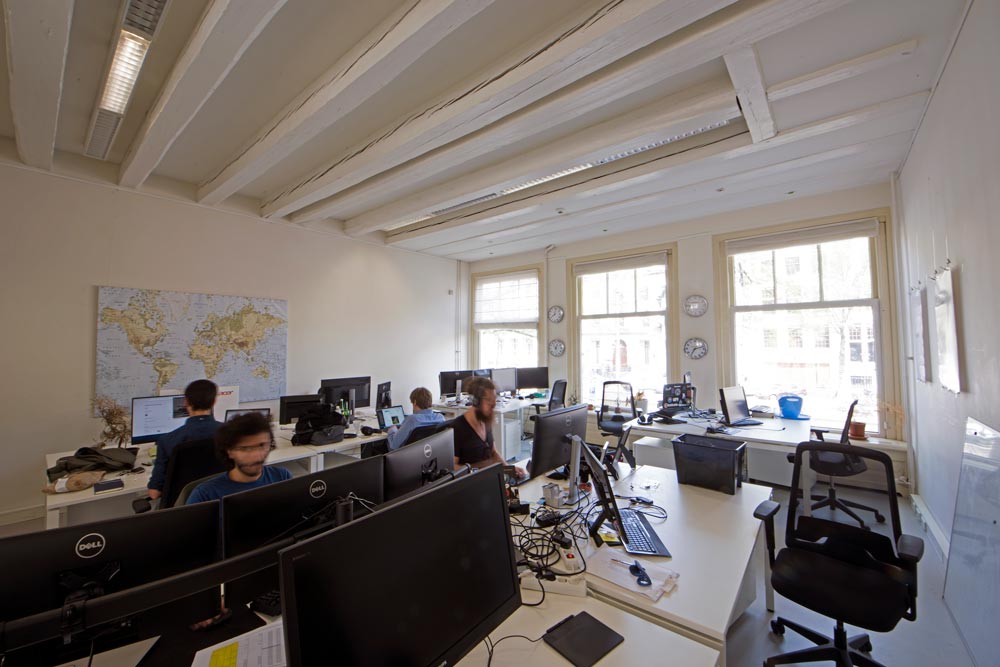 Sounds like a good place for you?
Please note that we do not rent out any event space. Events can only be hosted by a current tenant.
Other questions?
Email Joris Machielse and James Bryan Graves: building [at] hackersandfounders.nl
Address
Hackers & Founders Building
Herengracht 504
1017 CB Amsterdam